Swimming pool ladders are commonly characterized as unimportant accessories. But the number of accidents that occur every year in the water due to not taking the correct safety measures leads us to think that ladders must always be in place and used during swimming.
There are many types of ladders, but be careful, not all of them are suitable for all types of pools: there are ladders for in-ground, above-ground, and wooden pools. The following is an analysis of the best-rated ladders for above-ground and wooden pools.
Safety ladder
There is a wide range of ladders for above-ground pools, but none like Gre safety ladders. This type of ladder is ideal for protecting access to the pool for the youngest members of the household. They have 3 non-slip steps and the outer side is removable. They can be perfectly adapted to any type of material: steel, wood, composite, or inflatable and to both 120 cm and 132 cm pools.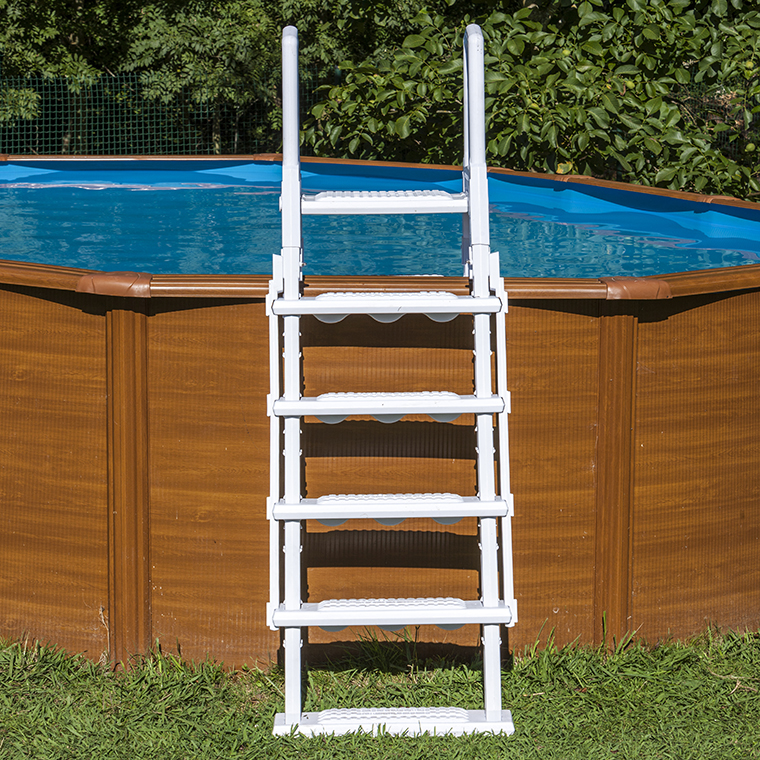 Stainless steel ladder
The most common ladders for above-ground pools are indeed scissor types, and that is why we present the following one. The blue stainless steel ladder with 4 non-slip, rubber-coated rungs on each side guarantees greater stability and protection for the liner. Ideal for pools with a maximum height of 142 cm.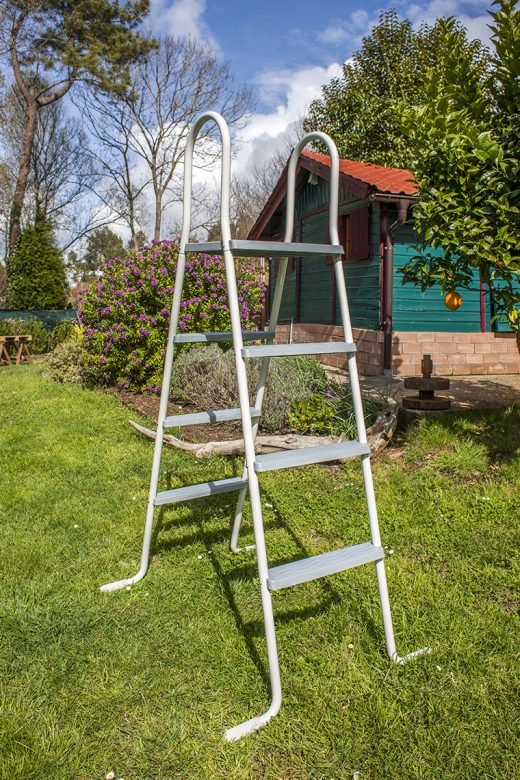 Wooden pools
The Gre range of wooden pools includes an exclusive stainless steel ladder that adapts perfectly to all existing brands on the market. What sets it apart from most ladders is that it only has access from the inside of the pool and its three steps, thus providing greater safety so that all members of a family can enjoy the pool. And outside it has a wooden staircase to access the pool.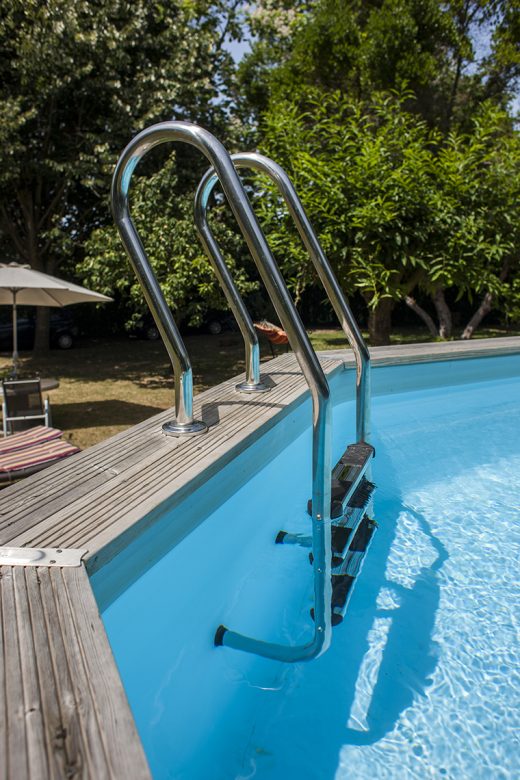 With this Gre ladder comparison, we hope it has helped you decide which type of ladder is right for you. Enjoy a swim in the pool without any surprises.