Installing solar panels in the garden is considered to be one of the best ideas for saving on household electricity bills, but did you know that they can also be used to heat swimming pool water? The following is an analysis of the various benefits of solar heating.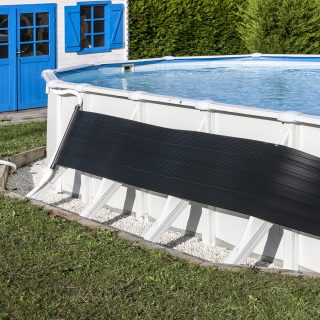 Increases the pool water temperature
Once the summer season is over, we welcome the arrival of cooler days, which means the swimming season is coming to an end. With the help of solar panels specially designed for swimming pools, it doesn't matter if the ambient temperature is low, if you intend to extend the swimming season, these panels can increase the water temperature by up to 6º.
Saving light and energy
Nowadays, this heating system for above-ground pools is gaining momentum as the installation of solar panels helps to save on the monthly electricity bill.
Many different products on the market can help you to increase the temperature, for example, heat pumps, but none of them offer you the possibility of making savings.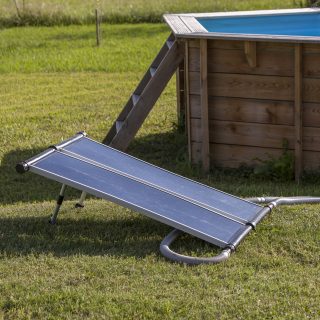 Operation
Depending on the type of heater you choose, you will need one or more panels, but all of them must be located near the pool. They work very simply, the collectors of the solar panels capture the heat and through the connectors located between the filter and the impulsion valve return the water to the pool with the extra degrees.
If you choose to heat the water with a solar panel, it is sure to be a good idea, but don't forget to use a cover during the night to help maintain the temperature and prevent the water from getting dirty.