When it comes to keeping a pool clean and crystal clear, having the right equipment is essential. Among the outstanding cleaning products is Gre's range of VCB pool cleaners. In this article, we'll explore the benefits of VCB pool cleaners and how they can make your pool maintenance easier and more effective.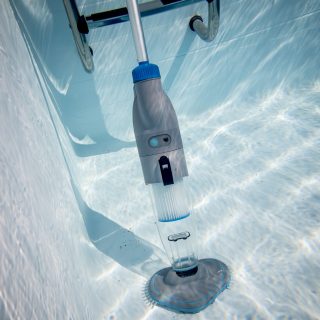 Versatility
Gre Manufacturing's range of VCB pool cleaners offers a wide variety of models to suit different pool sizes. From small, above-ground pools to large pools, there is a VCB model to suit your needs. In addition, these pool cleaners are suitable for all types of liners, whether liner, gresite or concrete, making them a versatile choice for any pool owner.
Easy installation and use
One of the main advantages of VCB pool cleaners is their ease of installation and use. It is powered by a rechargeable battery, providing freedom of movement without the constraint of cables. There are two different ways of use: by holding the product with its handle or by placing a pole on the top for a better and comfortable cleaning.
Cleaning
Thanks to their design, the cleaners of the VCB range guarantee a complete cleaning of the pool floor. The brush is triangular in shape, which helps to reach the corners and remove all the dirt retained in those places. It also has two cleaning modes: normal and powerful. All this ensures that the pool is always in top condition and ready to be enjoyed.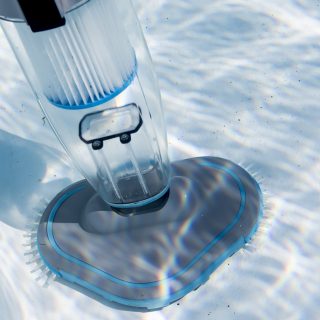 Time saving
By choosing a VCB pool cleaner, you will benefit from significant time savings. The corners of pools are often one of the most difficult things to clean as you have to insist or do it manually. But with cleaners such as the VCB10P and VCB50P, the corners will be sparkling clean in just one pass.
In short, Gre VCB pool cleaners are a smart investment for those who want to keep their pool in top condition. With their ease of use and thorough, efficient floor cleaning, they will allow you to enjoy an impeccable pool ready to be enjoyed at any time. So don't hesitate to explore the VCB pool cleaner range and discover the benefits of having reliable and efficient pool maintenance equipment.