We leave behind a year full of uncertainty and bad times, but it is time to look ahead and see how we enter a year of transition with positivity and surely many joys.
Every year we see the needs of the users of the wellness world and we improve the ones we already have. Therefore, for this 2023 we are expanding our product catalogue where you can find: above-ground pools, in-ground pools, chemical, pool cleaners, and accessories. Let's discover together the novelties that this year 2023 brings us.
Deck
This year we have the deck adapted for two above-ground wooden pools: the Vasto and the Safrán. A complimentary room for the pool consists of a ladder to climb up to the deck to rest or watch the children; and a cupboard where you can store all the pool accessories and shelter the filtration system.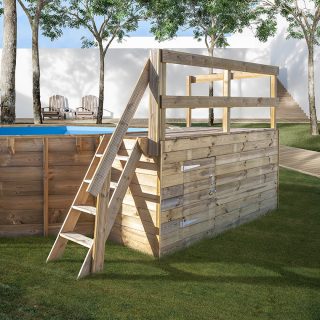 Pool cleaners
This 2023 we are also expanding our range of Gre pool cleaners, where you will find several very interesting products, such as a robot ideal for in-ground pools that go up the walls and cleans the waterline as well as the floor. Another robot pool cleaner for above-ground pools with great autonomy to remove dirt from wrinkles and greater autonomy. And a third specialized only in cleaning spas.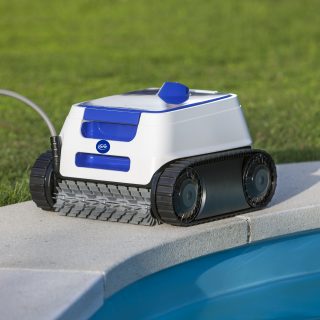 Shower
With the idea of continuing to help save energy, this year Gre presents a new solar shower with a modern, minimalist design.
Lighting
We continue to improve all our pool lights, changing the halogen bulbs for LED technology. In this way, Gre is committed to low energy consumption, long-lasting, and environmentally friendly.
Chemical
Finally, we also have new chemicals to help maintain the pool water better. These include a new flocculant in single-dose gel, a clarifier that requires a small dose, and a 4-in-1 treatment for above-ground pools.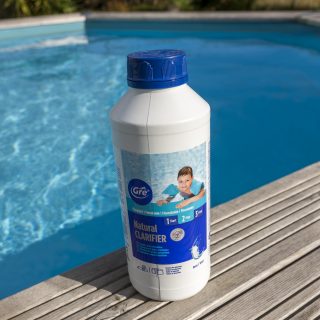 Find out more about Gre and our products on our social networks – Happy New Year to you all!