As the year ends, at Gre we look back to learn, evaluate and improve. We listen to our customers, analyse their purchases, and draw conclusions to create new pools and the best accessories, while improving those swimming pools we already have.
In 2019, the swimming pool products with the best growth in sales and therefore the favourites of the year were:   
Zodiac robotic pool cleaners
A robotic pool cleaner is an investment that you won't regret, it's the best option to make your swimming pool maintenance so much easier.
At present, the Gre Zodiac brand has 7 robotic swimming pool cleaners, each with great features and at extraordinary prices.
Learn which is the best for your swimming pool here.
Gre mini heat pump for swimming pools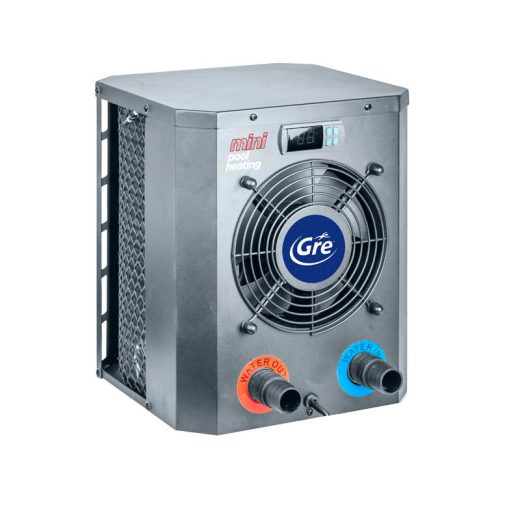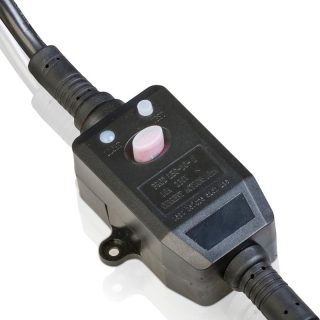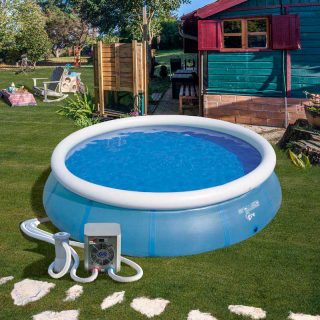 Our mini heat pump has been a big and the best favourite this year. So much so that we have been out of stock for some time.
Heat pumps are the most efficient method to heat a swimming pool and thus extend the swimming season. They can heat pool water up to 40° C. These eco-friendly pool pumps offer best results with very low energy consumption. They are designed for pools between 20 and 30 m3, and do not require by-pass installation. Prices start from €499.
If you would like to extend your pool's swimming season, do so with the best mini heat pool pump.
Pods: single-dose pool chemicals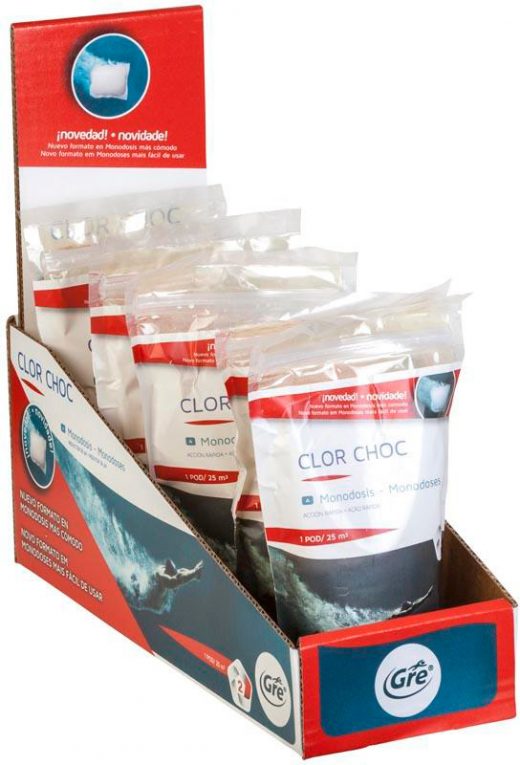 Gre's Clear Dose are exact doses of the chemicals required for perfect pool maintenance. They are specially designed for use in medium and small swimming pools.
As well as being much safer because touching the chemical is avoided, it is in a much more convenient form.
On the other hand, the best-selling Gre pool products in 2019 have been above-ground pools!  If you don't know which above-ground pool to buy, check this list. 
The best-selling above-ground pools of 2019 were the Fiji and Atlantis steel pools, the Vanilla and Safran wood pools and the round composite swimming pool.
Gre Steel Pools
Gre above-ground steel pools are made of cold-rolled galvanized sheet steel, with phosphating, priming and lacquering. They include vertical supports to improve durability, a liner with anti-ultraviolet treatment and are stamped for easy installation of the skimmer and return valve.
The above-ground steel swimming pools that were most sold in 2019 were the oval and round model of the Fiji range, in white steel. 
The oval Fiji above-ground pools are between 5 and 8 meters long and 3 to 4.70 meters wide, with a height of 120 centimeters. Prices start at €396.33.
The round white steel pools in the Fiji range are 2.4 to 5.5 meters in diameter and 120 cm high. Prices start from €248.33.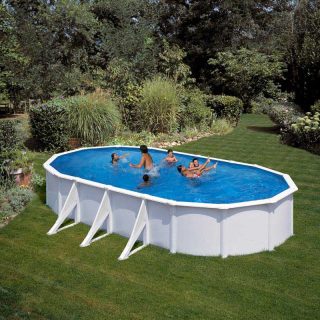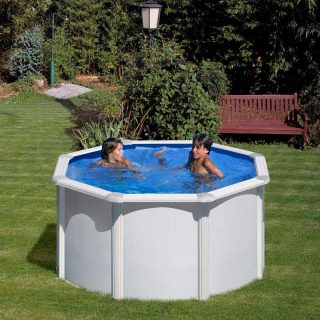 All steel swimming pool models include a 30/100 blue PVC liner, protectors, steel supports, 6/4 m3/h sand filter (depending on the model) and safety ladder with a platform for easier and safer pool access.
Another very popular range of above-ground steel pools is the Atlantis series.
The above-ground steel swimming pools in the Atlantis range are also white, with oval or round shapes, but are larger, reaching up to 10 m long and 132 cm high (oval model) and 5.5 m in diameter (round model).
Prices start from €1,549 for the oval model and €1,099 for round pools.
The sand filter (included) is 6/8/10 m3/h depending on the model.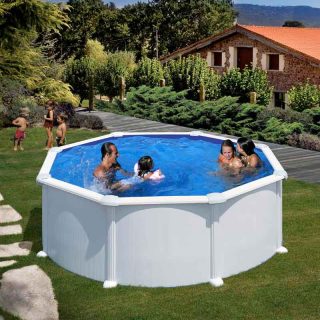 Gre wooden pools
Gre's wooden above-ground pools are made of French Scots pine wood with class IV autoclave PEFC Certificate which guarantees that the wood comes from forests which are managed in a responsible way. Gre's wooden above-ground pools can be installed above ground or embedded.
These pools include an internal stainless steel ladder and an external wooden ladder. A concrete slab is recommended for the installation of this type of above-ground pool.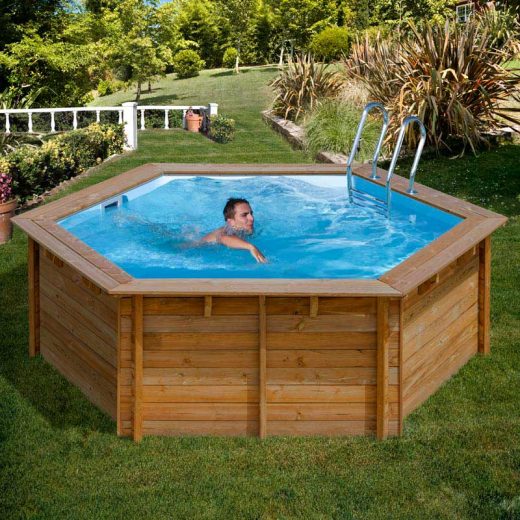 The Gre Vanilla round wooden above-ground pool measures 4.10 meters in diameter and is 1.19 meters high. It has a 50/100 liner and a 4 m3/h filtration system.
To install the Vanilla above-ground round wooden pool, a space of 406 x 406 x 10 cm will be required, with prices starting at €1,949.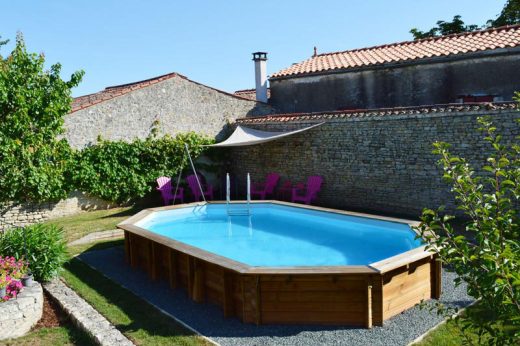 Gre's Safran above-ground oval wooden pool requires a concrete slab, as well as additional support from metal wedges (included with the pool).
Being 6.37 meters long, 4.12 meters wide and 1.32 meters high, the Safran above-ground wooden pool has a thicker liner of 75/100 and an 8 m3/h sand filter.
To install the Safran above-ground oval wooden pool, you will need a space of 638 x 463 x 15 cm and a budget of around €3,629.
Gre Avantgarde round composite pool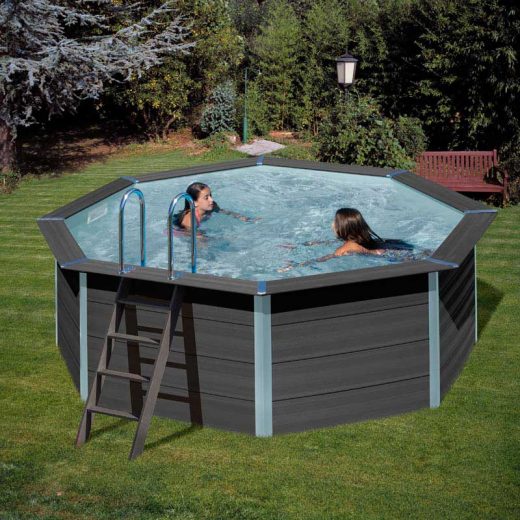 Gre's composite swimming pools are made of a mix of plastic resin, sawdust, pigments and additives with mineral fillers that make it very resistant. 
The Gre round composite pool is 4.10 meters in diameter and 124 cm high. It includes a 4 m3/h sand filter, a stainless steel pool access ladder, and a polyester protective blanket to put under the pool. Prices start from €3,929.
It's time for you to start trying and enjoying our latest products. 
Visit our website and choose yours!